Digital Government as Service Delivery Solution for Difficult Territory A case study of Bonin Islands
Main Article Content
Article Sidebar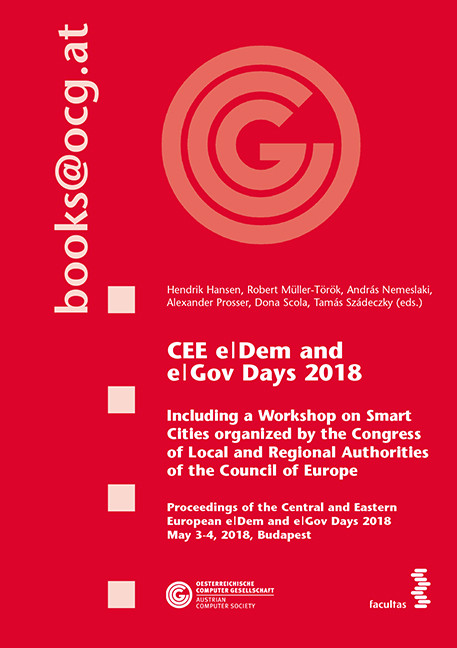 Published Jul 12, 2018
Hiroko Kudo
Abstract
The paper analyses the potential of digital technology to deliver public services in difficult places to discuss the equity and equality issues of public services, through a case of Bonin Islands in Japan.
It examines and discusses the issues of these difficult areas in terms of public service delivery from theoretical as well as practical aspects, and to explore the potential of digital technology, which has enabled various services and has created new opportunities.
How to Cite
Kudo, Hiroko. 2018. "Digital Government As Service Delivery Solution for Difficult Territory: A Case Study of Bonin Islands". Central and Eastern European EDem and EGov Days 331 (July):179-90. https://doi.org/10.24989/ocg.v331.15.
Downloads
Download data is not yet available.

Abstract 235 | PDF Downloads 169